What is cryptocurrency? Cryptocurrency is digital currency. The digital nature of it, gives it several advantages over 'regular money' (known as 'fiat money'). Cryptocurrencies aren't bound to any country or its government, so their value isn't tied to how well a country performs economically or otherwise. Another important feature is that cryptocurrencies are decentralized. This means that no one has control over the money like banks have. Individual people can simply trade with each other or send one another money, without any help or middleman.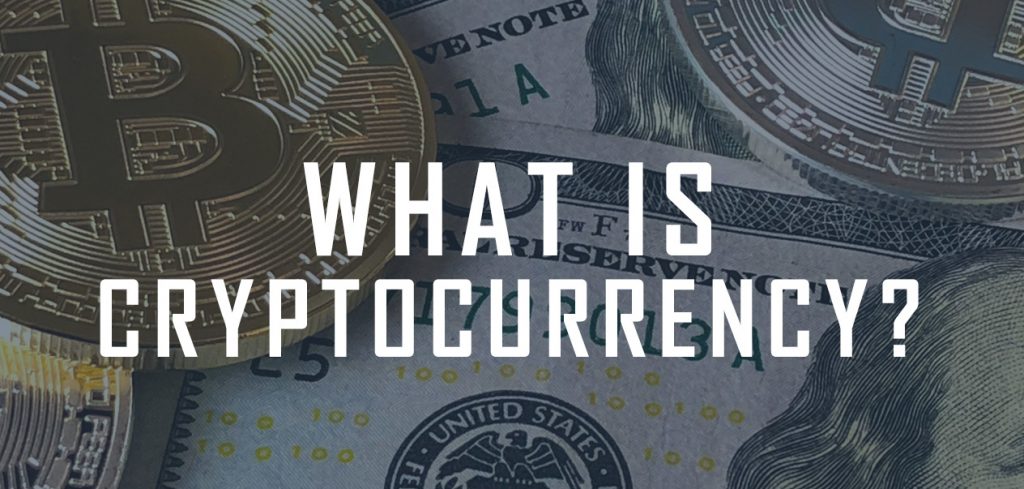 Bitcoin is the most well known example because it's the very first and the biggest cryptocurrency. By now, many other currencies ('altcoins') have been created, and this happened for a reason: each cryptocoin brings a technological feature or other advancement to the table… or at least, in theory. There's a cryptocurrency that's directly tied to the price of the Dollar, there's a coin that guarantees full anonymity for the user, and there are even so called 'joke coins' (one of which is fairly populair). Whenever someone or a group of developers think they can offer some technological advancement or feature, they can create their own cryptocurrency and launch it. Like fiat money, it's up to the market to either have faith in the product or not. And in the end, only a select few of the coins have features that proof to be of value in the long term.
What are some the possible functions of cryptocurrency?
Being 'digital money', there are pro's and cons to each cryptocurrency. Bitcoin is the first and most famous coin, mostly because it was the first one. A downside to Bitcoin is the limited amount of transactions per minute it can register compared to newer coins like Litecoin or Ethereum; so when you transfer money via Bitcoin, there's a good chance the waiting period is longer than it would've been had you transferred another currency. The upside of bitcoin however are ecurity and decentralisation. Another function is privacy: the coin Monero offers full anonymity for its users, making it interesting for those who value financial privacy the most.
The actual breadth in functions and possibilities, lie within the technology behind cryptocurrencies. To read more about this, skip ahead to 'blockchain'.
What should I watch for?
Not sure whether a cryptocurrency is trustworthy or reliable? Or are you looking to invest in a coin for a gain in value? In order to succeed, you'll have to do research, apply critical thinking, and have some luck. That doesn't mean we can't help you at all. One tip we can give is to know what technology supports the currency; what purpose does it serve and will it remain relevant for a longer period? Also important: the people behind the currency. Are these well known and reliable developers with a history of delivering what they promise? Or are they an unknown factor?
While you can invest in a currency that's backed by (what you deem) a good product or service, you can also recognize a brief increase because of some short term hype surrounding a coin. Being able to spot these moments allows you to invest in a coin, sell when (you believe) it reaches a peak, and leave with a profit. If you can find the time in your daily schedule, you can even look at daily fluctuations and make a profit through 'day trading'; it's up to you. But no matter which method you prefer, know that the crypto-economy is very volatile. There can be enormous upticks and downfalls, which could mean that your current investment either halves or doubles within a matter of hours. The cryptocurrency economy is very much uncertain and unpredictable, let alone the danger of scammers and hackers. Whatever you do, do your research and verify legitimacy first.
How does cryptocurrency work?
Cryptocurrencies are actually a layer of software on top of a certain technology called 'blockchain'. All currencies use this principle as their foundation, much like all car manufacturers use the combustion engine and other common technologies, but they apply these in unique ways to create different cars. In the same manner, cryptocurrencies all use blockchain technology.
READ MORE ABOUT BLOCKCHAIN